AAMCO Salem, OR will provide a complete estimate of the work before any repairs are performed and our trained technicians are equipped with top of the line equipment to ensure your diesel light truck or car is diagnosed and repaired properly the first time and in a timely manner. AAMCO Salem, OR offers a full line of diesel engine maintenance, service and repair on diesel powered vehicles including cars, light and medium duty trucks, transport vans, limousines, motor homes, small buses, RV's and many other diesel powered vehicles.
Comprehensive Diesel Services include:
Diesel engine oil, fluids and filter maintenance services
Diesel engine repair & replacement
Diesel performance diagnostic services
Diesel transmission overhaul, replacement & repair
Diesel fuel & engine repair
Maintenance & performance tuning

Including air filters, exhaust systems & computer programming

Brake Services
Air Conditioning Services
Transmission and Transfer Case Servicing
Fleet maintenance services
Chassis services and repair
Clutches and Hydraulics
Differential repair and rebuilding
Battery and charging system repair
Most other general repairs
If you're looking for comprehensive diesel repair and maintenance services near you, trust AAMCO Salem, OR's expert technicians to keep your diesel or non-diesel vehicles performing at their best! Whether it's a simple maintenance service such as an oil change or a major repair, AAMCO Salem, OR can take care of it all for you. Stop in today or call us now for a convenient appointment and we'll get your diesel vehicle back on the road as quickly as possible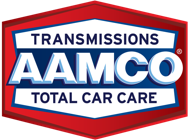 Locally owned and operated by Fred Chastain
3 Reviews
OUR ADDRESS
1855 Liberty Street NE, Salem, OR 97303
View Map
hours
Saturday | Closed
Monday - Friday | 07:30 AM - 05:30 PM
SCHEDULE APPOINTMENT
FREE
Check Engine Light Offer
Now if your car or truck's Check Engine Light comes on, we'll check it for FREE and whether you need repairs or further internal diagnostics performed, you can always trust AAMCO.